Hi dear friends! Today Cody and I would like to present some delicious products that were sent to us by Tiki Cat.
They are delicious treats that are high in protein, low calorie and they are crunchy! They contain pumpkin to aid with digestion, they also have salmon oil and flaxseed to help keep a kitty's coat nice and shiny!! As you can see, if you look at the bag, they are shaped like little stars, too cute!!
Cody gobbles them right up and is one of their newest fans!
We also received:
Photo used from the Tiki Cat Website
This is a protein rich treat made with real, high-quality chicken. I like the versatility, it can be used as a topper on dry food or dry treats, which adds some flavor and moisture. I also like that they come individually wrapped so that one Stix would be the equivalent to one serving. For Cody, I used it as a topper on his current kibble and I also used it on his treats.
We also received
image taken from the Tiki Cat website
This contains shredded chicken, organ meat and whole quail egg in an "enticing" broth.
Tender pieces of shredded chicken in a "delightful" chicken consomme.
Why Feed Tiki Pets?
1
REAL, NATURAL INGREDIENTS
What does "real" mean? It means shredded chicken, flaked fish, whole peas and diced carrots. It's identifiable ingredients that look like they belong in your bowl, not theirs.
High-Quality Protein First

Always the #1 ingredient, the protein in Tiki Pets™ foods come from high-quality animal sources, like Alaskan salmon, chicken, lamb, egg, ahi tuna and whole prawns.

Superfoods

Ultra-nutritious superfoods, like kale, spinach, pumpkin, carrots and flaxseed, give cats and small dogs a boost of vitamins, minerals and fatty acids.

No Fillers. Nothing Fake.

No animal by-products, corn, white potatoes, wheat, artificial flavors, colors or preservatives.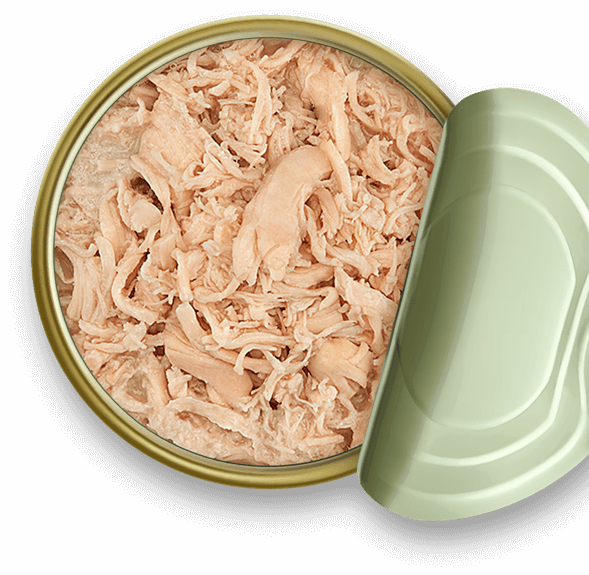 ***To be completely candid, because Cody currently eats a different brand of wet food he has not tried either of these yet, because I didn't have the time to transition him properly. An abrupt switching of food should never take place because that can cause distress to a cat's digestive system. A change in FLAVOR within a certain brand is fine, but abruptly changing to an entirely different brand should be done gradually.
(I did link to both of the foods listed above so you can read more about them).
Cody DID greatly enjoy the Tiki Cat Stix as well as the Tiki Cat Crunchers. We are certain your kitties will like them too! Thank you Tiki Cat for allowing Cody to try some of your products!
***FTC disclosure. We received the items listed in this blog post and were not compensated financially in any way.